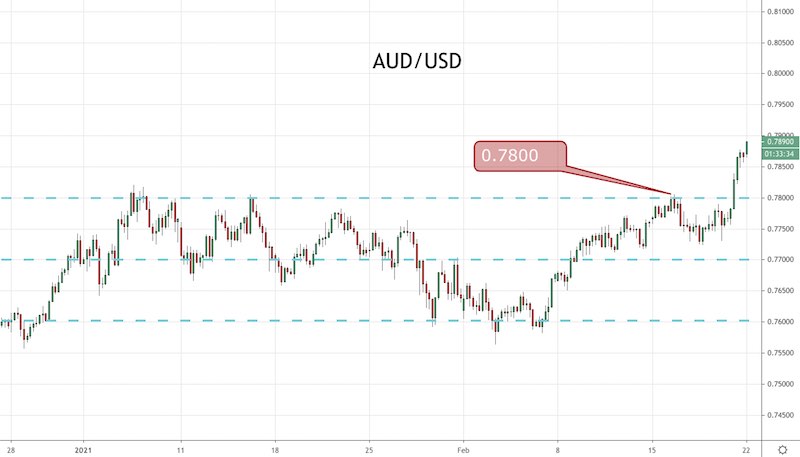 Markets across Asia remain in their bullish mood at the moment with some key price levels continuing to hold up.
For the most part, I am very much interested in the USD and how that will continue to react in the days ahead. Overnight the Greenback retraced all of its recent gains and has slipped back under the 90.50 level on the US Dollar Index. The 91.00 level has been a strong resistance level and one that we have noted quite a bit. While stocks push higher as earnings season unfolds.
AUD/USD
The AUD/USD has been rotating around the 0.7700 so far this week and as we can see on the chart, bounced perfectly off the trendline on Monday, almost to the pip, before reclaiming the 0.7700 level.
The next resistance level above is now 0.7725 and above that we do have room to run all the way to the top of the channel once again. That would be above even 0.7800 which would, of course, see some selling pressure.
0.7680 is now the bottom of the channel and that's not too far away, so we could see some sharp downside should that level drop.
NZD/USD
Looking to the NZD/USD and we can still see a similar key level holding up at the moment which is 0.7100.
Interestingly, we are also seeing a series of lower highs that are bearish in nature. We could even make an argument that this is a bit of a head and shoulders type pattern.
We clearly have room to run all the way down to the 0.7000 level which will naturally act as a magnet. The trigger is simply a drop of 0.7100.