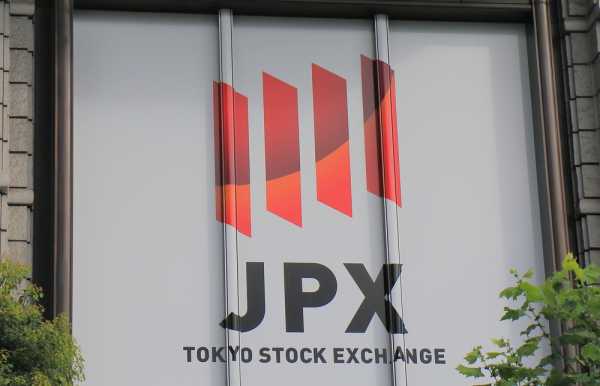 The major Asia-Pacific stock indexes finished mixed for the week with the biggest gains coming out of Japan and Hong Kong. South Korea suffered the biggest loss after a strong start to the new year. China and Australian shares finished marginally lower.
In the cash market last week, Japan's Nikkei 225 Index settled at 28519.18, up 380.15 or +1.35%. South Korea's KOSPI Index finished at 3085.90, down 66.28 or -2.10% and Hong Kong's Hang Seng Index closed at 28573.86, up 695.64 or +2.50%.
China's Shanghai Index settled at 3566.38, down 3.73 or -0.10% and Australia's S&P/ASX 200 finished at 6715.40, down 42.50 or -0.63%.
Japan's Nikkei Hits Fresh 3-Decade High
Japan's benchmark Nikkei share average reached a fresh three-decade high last week with drug makers leading the charge following a report of another effective COVID-19 treatment.
The rally was primarily supported by Chugai Pharmaceutical, which jumped 5.91% on the drug-effectiveness news, helping boost the drug maker index by 1.68%. Other companies such as Takeda Pharmaceutical, Eisai, and Shionogi & Co gained between 1.95% and 3.38%.
The COVID-19 treatment news comes at a time when Japan plans to expand its declaration of state of emergency to three western prefectures including Osaka to stem the spread of COVID-19, according to local media.
Later in the week, the Nikkei extended its rally into a fifth session as technology shares tracked a surge in U.S. chipmaker Intel Corp and better-than-expected core machinery orders data lifted sentiment.
Chip-related shares led the gains, tracking a 7% jump in Intel shares after the company said it would replace its chief executive officer and that it expected to beat its financial forecast for the fourth quarter.
Hong Kong Shares End at Near One-Year High on Robust Mainland Inflows
Hong Kong stocks hit a near one-year closing high, while posting their third straight weekly gain. The move was fueled by robust mainland inflows via the Stock Connect.
According to Refinitiv data, mainland investors continued to pile in, purchasing a net 14 billion Yuan ($2.16 billion) worth of Hong Kong stocks via the Stock Connect linking mainland and the Asian financial hub, shrugging off the latest Sino-U.S. tensions.
Additionally, Asian and European investors snatched up discounted Chinese stocks hit by a U.S. investment ban, finding bargains as giant American funds bail out and shrugging off concerns that the sanctions could hurt the companies' prospects.
Hong Kong shares were boosted after the Trump Administration decided to scrap a planned investment ban involving Alibaba and Tencent, while reports of a possible big U.S. stimulus package also drove up sentiment.
Hong Kong shares of Alibaba and Tencent soared 5% and 5.62%, respectively, after the Trump administration shelved plans to blacklist the Chinese tech giants, together with Baidu. This pushed the IT sector sub-index 4.46% higher.
Shares of Chinese companies backlisted by outgoing U.S. President Donald Trump have been snapped up by bargain hunters in recent weeks. Semiconductor Manufacturing International Corp, also blacklisted by the U.S. rose 7.44%, making it the top gainer among H-shares.