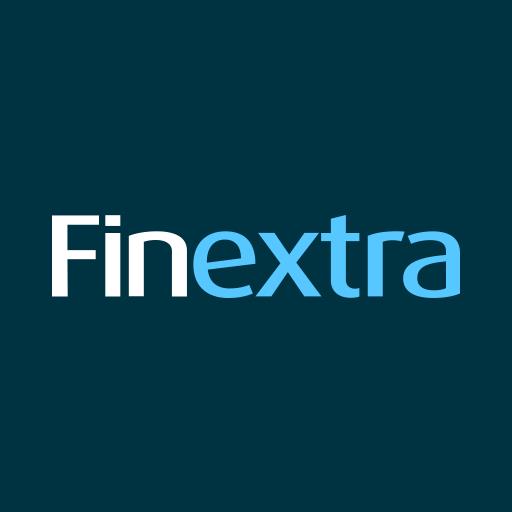 The Board of IG Group Holdings plc ("IG" and, together with its subsidiaries, the "Group") is pleased to announce the proposed acquisition of tastytrade, Inc. ("tastytrade"), a high growth US online brokerage and trading education platform with a leading position in US listed derivatives, primarily options and futures, and over 105,000 active accounts1 (the "Acquisition").

Landmark transaction that expands and diversifies IG's growth drivers through entry into the world's largest listed derivatives market. With an estimated 1.5 million retail traders, the US options and futures market is larger than the rest-of-world CFD/FX and European Turbo markets combined2.

tastytrade is highly complementary to IG's existing client offering, adding a leading3 provider of exchange traded derivatives and increasing the contribution from agency-only activities.

The transaction significantly increases the scale and relevance of IG's existing US business through the acquisition of a fast-growing, high margin business that is well positioned to benefit from the structural growth in self-directed investing in the US listed options and futures market.

IG and tastytrade share a strong culture and client-centric ethos; both companies also focus on the same client demographic of ambitious, self-directed retail traders.

Total consideration of $1.0 billion to be paid to tastytrade's shareholders, comprising $300 million in cash and the issuance of 61.0 million IG shares, valued at $700 million4.

Following completion of the Acquisition, key tastytrade management shareholders, comprising Tom Sosnoff (Co-CEO, tastytrade), Kristi Ross (Co-CEO and President, tastytrade), Scott Sheridan (CEO, tastyworks) and Linwood Ma (CTO, tastytrade), will join the IG senior leadership team and continue in their current roles to help drive further growth in the business, and will collectively own approximately 5.7% of the enlarged share capital of IG.

Financially attractive, with the Acquisition expected to be low single digit accretive to IG's adjusted earnings per share in the first full year post completion5.

Completion of the Acquisition remains subject to the satisfaction of customary conditions, including regulatory and anti-trust consents in the US.
June Felix, Chief Executive of IG, commented, "I am thrilled to welcome tastytrade to the IG Group family. This acquisition will materially expand and scale our business in the US and see us further diversify into the exciting high growth market of US retail options and futures, a market which is adjacent to IG's core retail trading skill set. The US market has more than 1.5 million retail traders and is the largest derivatives market in the world. tastytrade has grown impressively and proven itself to be an innovative market disrupter passionately committed to delivering for their clients. The financial and strategic rationale underpinning this deal are compelling. I am confident that with our shared client-centric ethos, passion for innovation and growth, IG and tastytrade will prove a winning combination."
Tom Sosnoff, Co-Founder and Co-CEO of tastytrade, commented, "Early on we knew tastytrade was a very special company. While our long-term goal has always been to go global, we waited almost 10 years until we found the right partner and perfect match. Together we will focus on empowering the self-directed investor and change the way people perceive and engage with financial markets."
Kristi Ross, Co-Founder and Co-CEO of tastytrade, commented, "We created tastytrade with a vision to challenge self-directed investors to think and trade strategically. We built an ecosystem to empower them. No other firm has built a retail trader ecosystem in quite the same way: delivering authentic, fun and actionable research-based content through our uniquely developed financial media network; to our two revolutionary brokerage firms with intuitive front-end technology, built on high frequency middleware; to a retail-focused futures exchange. IG shares our mission, and similarly has a deep-rooted track record of innovation, leadership in the financial markets with a robust and scalable infrastructure, and most importantly, we share a customer-centric philosophy. We are excited to work with IG to make derivatives trading more accessible for retail investors around the world."
1. Information on tastytrade
tastytrade is a unique and fast-growing platform that provides differentiated financial content and trader education alongside a sophisticated options and futures brokerage. tastytrade was founded and is led by an entrepreneurial management team who previously created the highly successful options and futures trading platform, thinkorswim (acquired by TD Ameritrade in 2009). It operates through two primary entities: tastytrade, an online financial network that provides actionable trading content to knowledgeable retail traders, and tastyworks, a leading online brokerage platform enabling self-directed retail traders to trade US options and futures (84% options; 9% futures; 7% equities)6. The distinctive and differentiated client proposition has made tastytrade a disruptive force in the US retail options and futures market.
Founded in 2011, tastytrade's focus on trader education and original content, alongside its sophisticated brokerage offering, provides a clear competitive advantage over peers. With c.900,000 unique registrants, tastytrade is one of the most watched financial networks in the world7, engaging traders across 190 countries, with 8 hours of cost-free, commercial-free, live interactive content daily, providing market commentary and actionable trading strategies related to options and futures trading and the stock market. Distributed through www.tastytrade.com, YouTube, iTunes, Apple TV, and others, the 50+ shows per week appeal to both beginner and advanced traders.
Launched in 2017, tastyworks is already a leading independent online brokerage platform for US exchange traded derivatives traders with a platform built on proprietary and highly scalable technology. Reflecting its distinctive client-focused philosophy and appeal to a wide client demographic, tastyworks has built a strong and fast-growing client base, which today comprises over 105,000 active accounts8, and represents c.1.3% of the entire US equity options market (institutional and retail) by volume traded9, while being ranked by Barron's as the second best online brokerage platform for active traders.
Together, tastytrade provides ambitious retail traders with the education and confidence to trade in derivative products, whilst tastyworks provides them with a powerful, modern and easy-to-use trading platform to utilise this knowledge.
tastytrade is headquartered in Chicago with c.145 employees. tastytrade opened brokerage operations in Australia in 2019 and is in the process of launching in Canada as part of its international expansion strategy.
In September 2019, tastytrade launched dough, a mobile-first brokerage firm radically challenging the status quo and changing wealth creation and the Quiet Foundation, a data science-driven, investment advisory service launched in 2018. tastytrade is also an 'incubator' of other fintech companies, including, The Small Exchange, a futures exchange platform focused on retail traders launched in 2020, and investor in Zero Hash, a crypto-currency infrastructure provider.
For the financial year to 31 December 2020, tastytrade delivered revenue of $116.2 million11 (up 44% year-over-year; 31 December 2019: $81.0 million), Adjusted EBITDA of $54.1 million12 (up 43% year-over-year; 31 December 2019: $37.8 million) and profit before tax of $49.0 million (up 5% year-over-year; 31 December 2019: $46.5 million), with growth in active accounts of 85%13 over the same period, reflecting both structural sector growth and tastytrade's continued disruption of the US retail market. tastytrade's gross assets were $200.5 million14 as at 31 December 2020, with a regulatory capital requirement of c. $0.5 million reflecting its agency-only brokerage model.
2. Background to and Reasons for the Acquisition
IG's strategy
IG is an award-winning, multi-product trading company providing retail, professional and institutional clients with access to trading opportunities in over 17,000 financial markets. As the world's number 1 provider of contracts for difference (CFDs)15 and an established player in the foreign exchange (FX, forex) market, IG is already one of the foremost trading platforms in its Core Markets, including the UK, EU, Australia and Singapore.
Beyond its Core Markets, IG's strategy is focused on its Significant Opportunities portfolio, comprising the US, Japan, Emerging Markets and Greater China geographies, as well as the institutional channel through IG Prime and the European exchange traded derivative market through Spectrum.
IG has had a presence in the US retail trading market since 2007 through Nadex, the Chicago-based derivatives exchange for US and overseas traders. Nadex offers a range of products including binary options, call spreads and knockouts. In 2019, IG launched OTC FX trading for retail clients through its retail foreign exchange dealer (RFED) business. IG also operates in the US through DailyFX, a free news and research resource for FX, commodity and index trading.