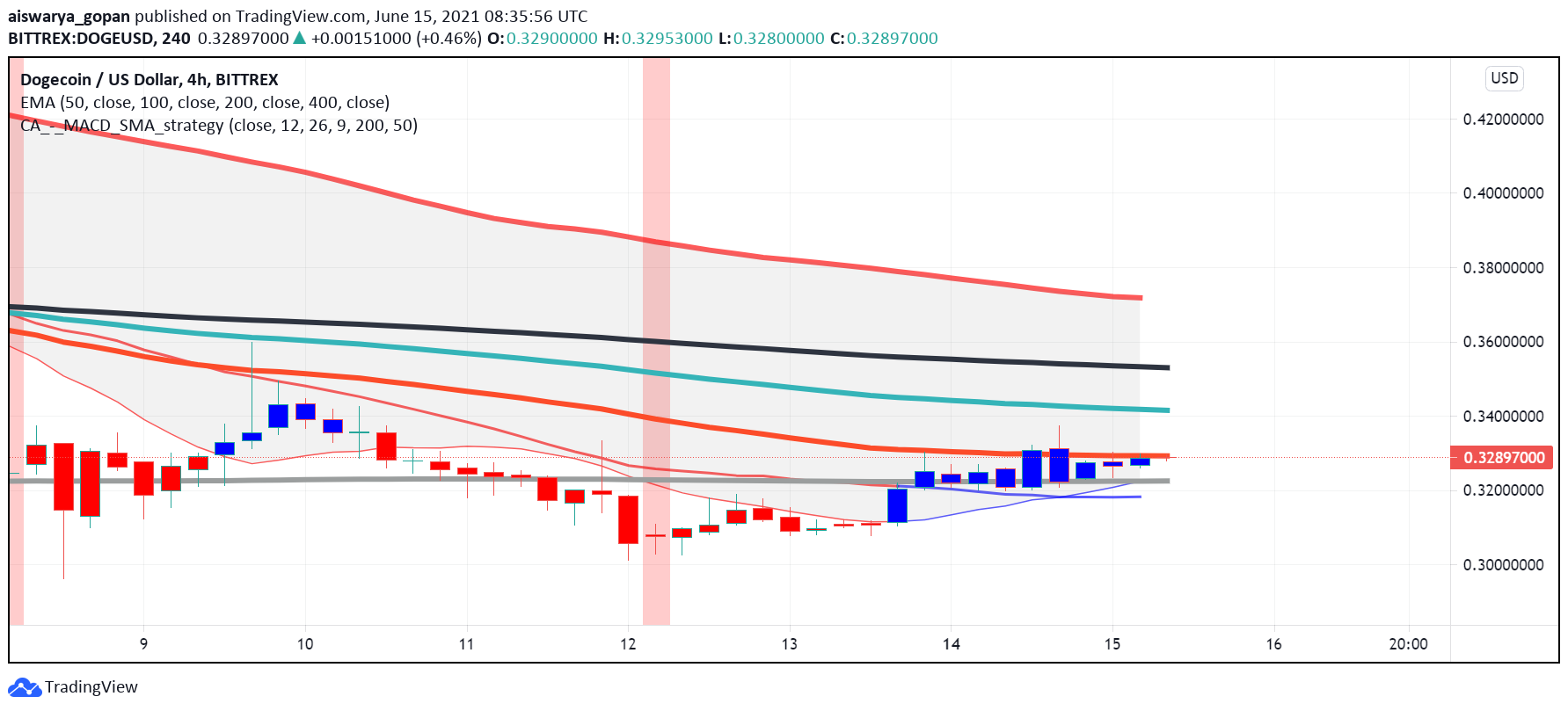 Leading memecoin Dogecoin (DOGE) is trading somewhat bullish, helped by the improvement in the overall sentiment towards cryptocurrencies after Elon Musk's recent encouraging tweet about Bitcoin. At the time of writing, DOGE/USD is trading around $0.32.
However, a resumption of a strong bull run seen late last year and earlier this year remain uncertain amid ongoing challenges the crypto market is facing around the world. After China clamped down hard on cryptocurrencies and their mining, and rising concerns about their high levels of energy consumption, Bitcoin and other digital currencies are facing considerable challenges in keeping up their attractiveness as alternative investment options outside of traditional instruments like stocks, commodities and fiat currencies.
With the crypto bull run in question, critics are jumping in with their observations calling into question their hype and value. During the previous session, Founder and CEO of Digital Currency Group Barry Silbert, took to social media with his observation that 99% of cryptocurrencies are overpriced. This comes after his comments earlier this month about how DOGE could see its market cap decline to under $1 billion.
Dogecoin is likely to face additional downward pressure, in line with our DOGE forecast, over recent comments from billionaire and leading crypto investor Mark Cuban, who cautioned against getting "lost in the hype" of investing in memecoins and meme stocks. Cuban's team Mavericks had started accepting DOGE as payment for its tickets and merchandise in March and despite the prevailing uncertainty, he remains convinced about the future prospects of crypto businesses and tokens.
Key Levels to Watch
On the H4 chart of DOGE/USD, most of the moving averages and the MACD indicator are signaling a bullish bias, notwithstanding the recent comments. The price is holding just under the pivot point at $0.33 and a break above this level can strengthen the bullish mood among Dogecoin investors.
In case the price breaks above the pivot point, buyers will then encounter resistance at $0.37 and $0.41 before they can attempt to take DOGE above the key $0.50 level. On the other hand, if selling pressure builds up, we could see the price tumble down to support at $0.28 and possibly even lower towards $0.25.