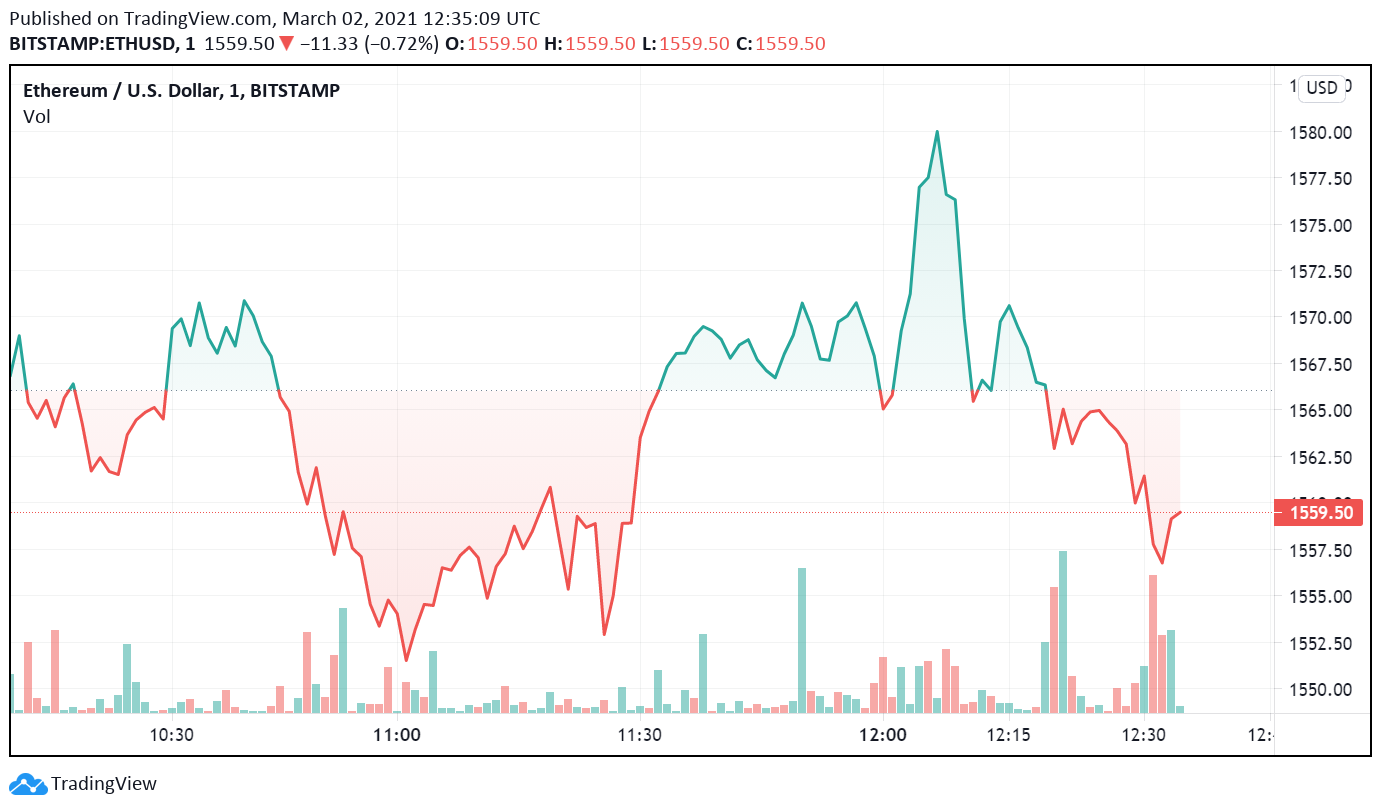 While Bitcoin may be hogging the limelight amid the rally in cryptocurrencies, the bullish trend has spilled over into Ethereum as well, to a considerable extent as well. The world's second most popular digital currency has garnered a more than 530% increase in value year to date, crossing an all-time high of over $2,000.
At the time of writing, ETH is trading around $1,550, having pulled back after touching the record high as its transaction fees went soaring, driving significant volatility in the crypto market. The mood turned even more uncertain after Binance suspended withdrawal of ETH and ERC-20 tokens from the exchange momentarily – a move that drew significant ire from the community, causing a speedy reversal of the decision.
Many analysts offer greater confidence in Ethereum owing to its versatile nature – in addition to ETH being used as a digital currency like Bitcoin, the Ethereum ecosystem offers a home for several DeFi and DApps initiatives that help blockchain projects raise funds. It also comes with the capability of enforcing smart contracts which gives this blockchain network far more use cases in driving the digitization of real world assets and increasing the adoption of blockchain technology overall.
The crypto world eagerly awaits the launch of the ETH 2.0 upgrade, which would make this platform far more efficient, scalable and faster – a key factor that offers hope for further bullishness in Ethereum in the near future. ETH 2.0 comes with the added promise of offering proof of stake and sharding, which would not only make the platform more secure but also significantly more capable of handling a larger number of transactions.
However, Ethereum does face risk from the growing popularity of Binance Smart Chain – the world's most popular cryptocurrency exchange's own blockchain network, which promises a similar platform for raising funds but with lower gas fees and several other benefits. Increased adoption of the Binance Smart Chain, coupled with more surges in ETH gas fees, could certainly take away Ethereum's popularity and exert downward pressure on its price.