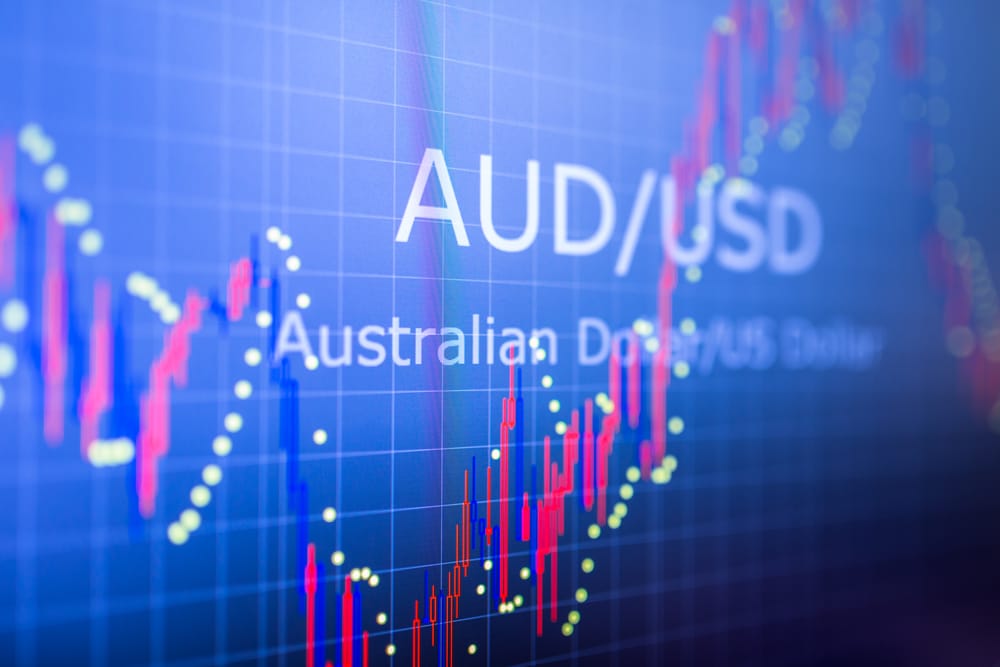 The AUD/USD pair broke the 2-4 trendline of a rising wedge – a wedge that started last April. From that moment on, the pair, together with the U.S. stock market moved hand in hand, making new highs.
The breakout poses some challenges to the bullish thesis. Unless the pair has the strength to come back and make a new higher high, the measured move of the rising wedge points to much lower levels. Put it simply, 0.70 is back in the cards.
Jerome Powell failed to reassure markets that the Fed is willing to control the long-term yields. He spoke yesterday at a virtual event held by the Wall Street Journal, and his words sent the stock market in a downward spiral. Naturally, the AUD/USD pair followed, as the Australian dollar pairs are tightly correlated to the price action in the stock market.
AUD/USD Technical Analysis
A rising wedge as a technical pattern has two basic rules – both of them in place on the AUD/USD pair. One is that the fifth wave or segment should pierce the 1-3 trendline. It did.
Another is that the 2-4 trendline should be clean, meaning that no price action should pierce it until the final breakout. Therefore, bears may want to stay on the short side with a stop at the highs and a target at the end of the second segment, for a risk-reward ratio exceeding 1:2.
Don't miss a beat! Follow us on Telegram and Twitter.
AUD/USD Price Forecast
More content